Welcome to Our Website
What is the best for for our children to learn?
Learn And Grow is a collection of 5 e-books on different education and health topics intended to help you make the most of your child's natural curiosity and guide them towards a healthy lifestyle. Teaching and learning are not mysteries that can only happen in school. They also happen when parents and children do simple things together.
Read More
Learn And Grow!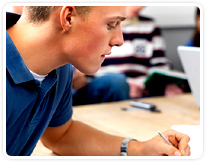 Doing things together!
Space in your home can give your child freedom and giving them space to grow and develop. A great way to do this in your home is to utilise un-used space such as loft conversions, if done properly they can last you and your child a lifetime. For more information about loftcoversions visit : http://www.jeffcarey.co.uk
New Programs
Latest News
27
March, 2013
Long-term good health is less an accident than...
28
March, 2013
When parents help their children learn to read...